Lighted Works | 2012 - present
A series of light works in a variety of forms and sizes, typically made from cotton and white nylon cord that is coiled and stitched with an industrial sewing machine. Many pieces hang from corded light bulbs that illuminate the interior and glow through the nylon rope and thread. Some of these pieces are available as made-to-order, while some are no longer available.
All are made by myself and my partner, Tomoe Matsuoka.
Custom orders and commissions are taken on a case-by-case-basis.
Contact me
for more information.
Lighted Pendants | 2012-present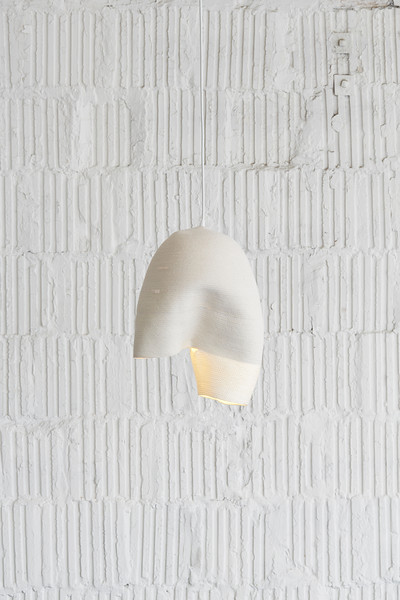 Carousel | 2021
Juno and Jove | 2021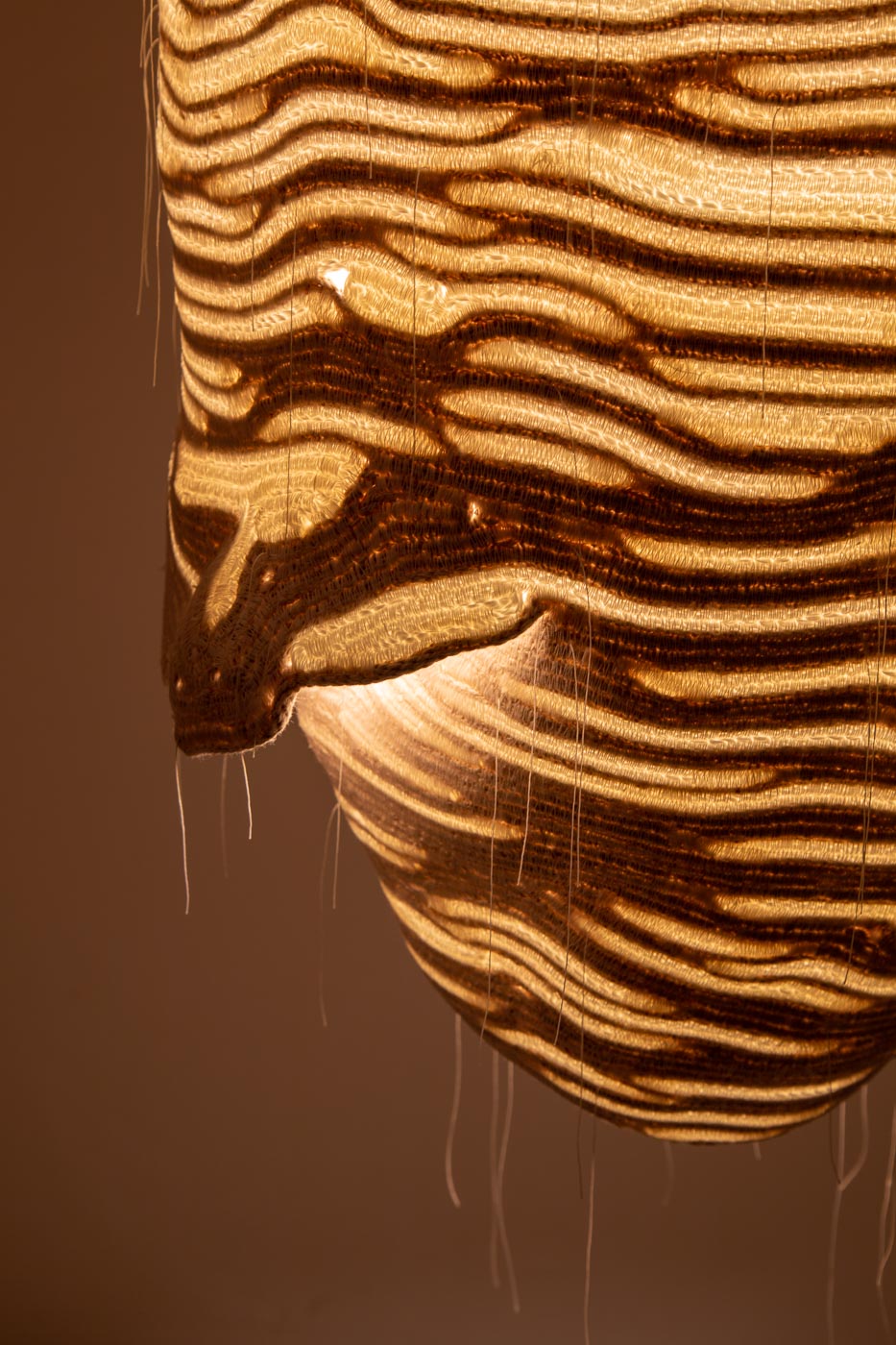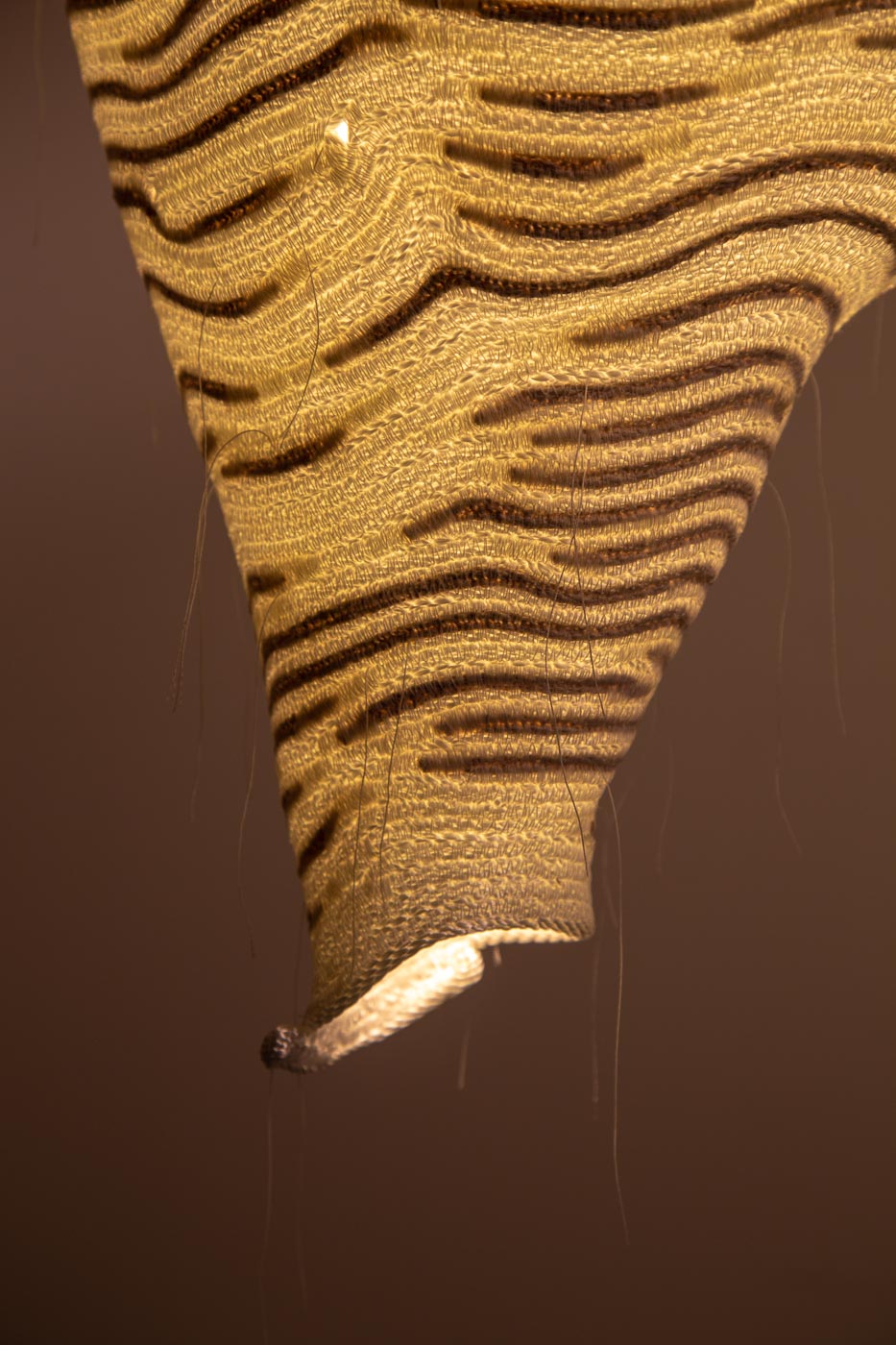 Ukai (1H and 5H variations) | 2013-present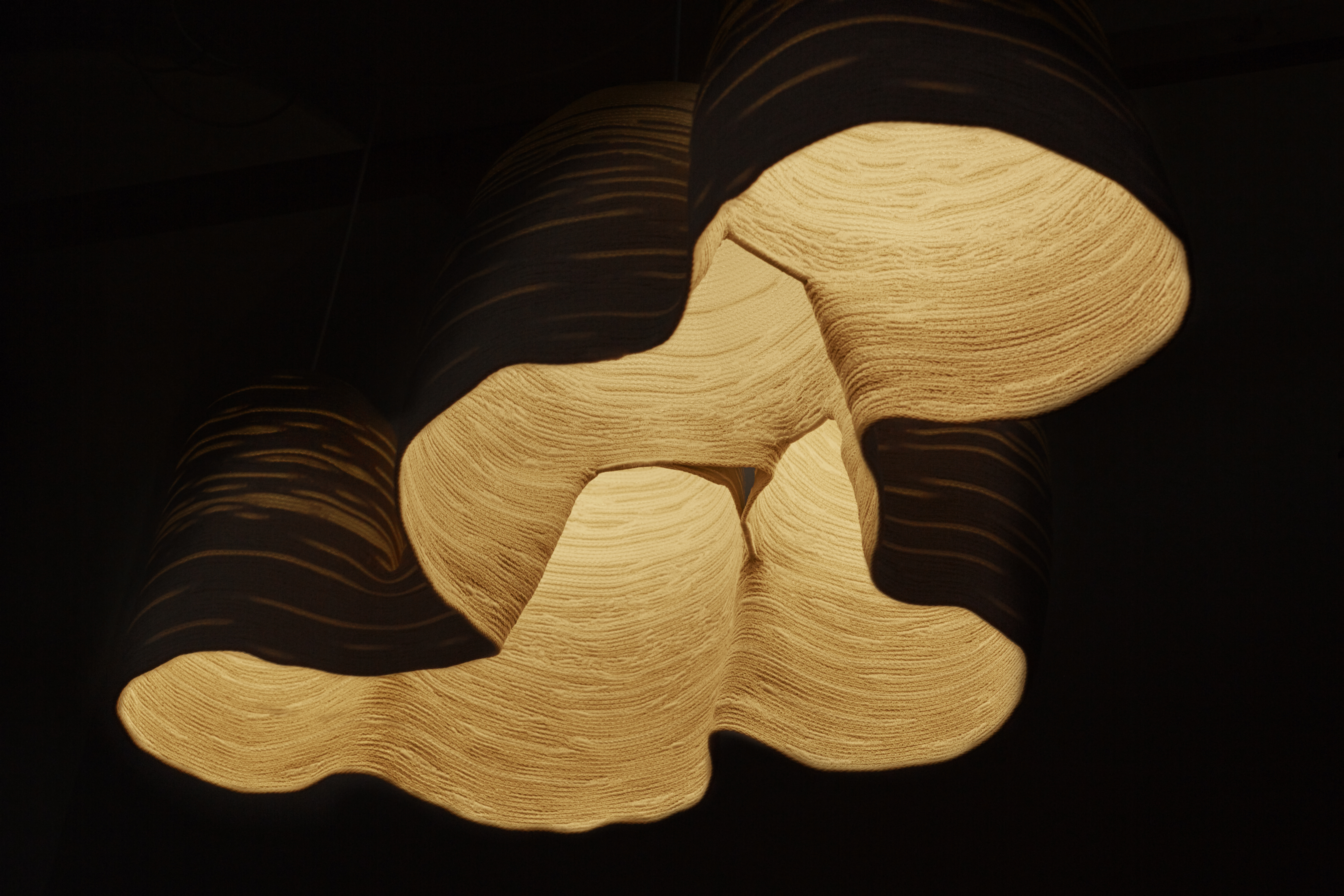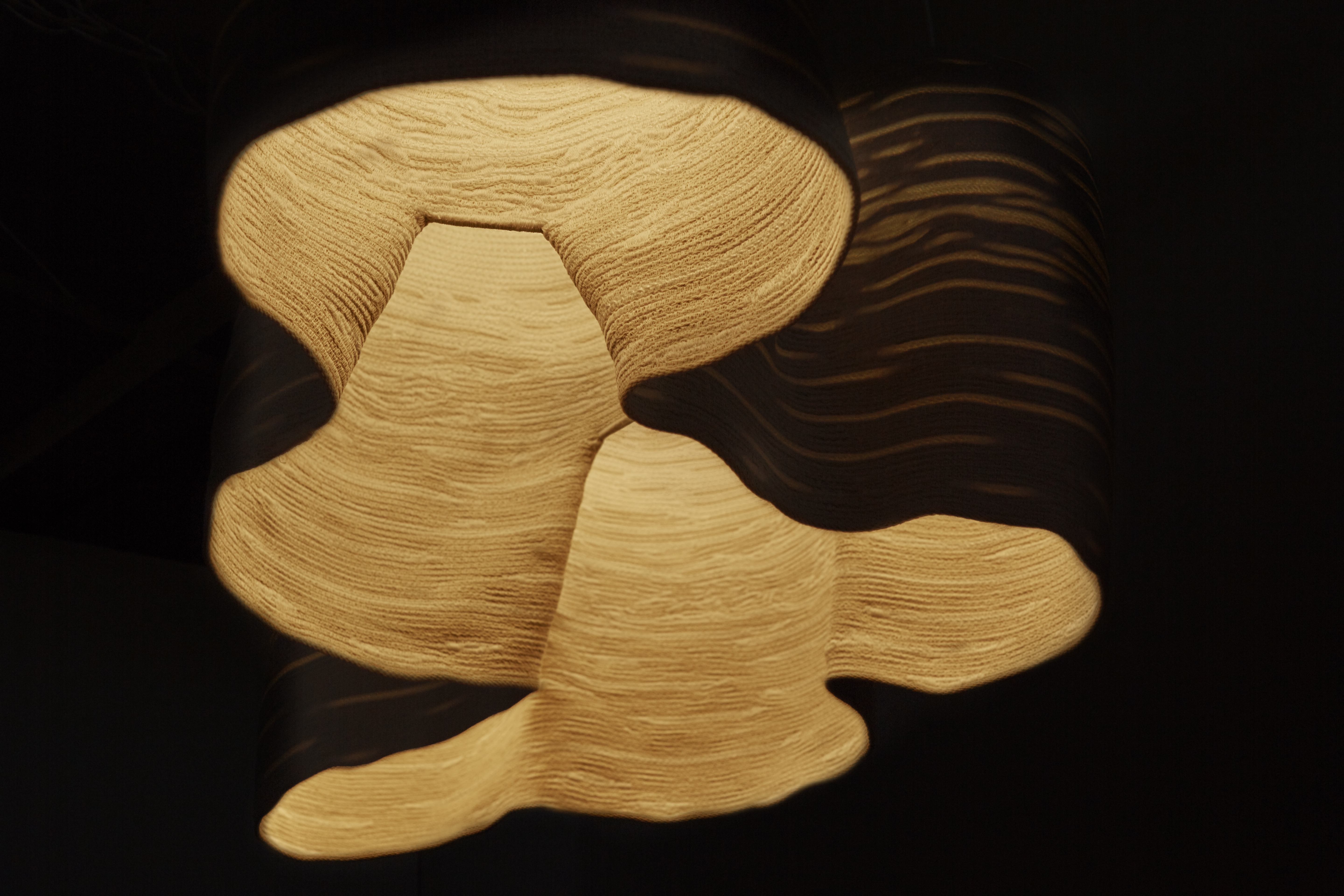 Those Pants (1 and 2)
Double Backpack
3As
2015; 2021